spoiler alert - it doesn't mean "Amaro for hire"
afH is short for "All For Him"
Him - that would be my Heavenly Father, Lord and Savior, Jesus Christ! In 1999, I left Corporate America to become an IT consultant. "What should I call my business?", I thought to myself. Well it's all about me and what I can do, right? How about "Amaro Consulting"? That's the name I operated under for 5 years.
What Happened to that name? The short answer is, I woke up one day and realized that it's not about me. The talent and passion I have is God given. He has blessed me so richly and for that I want to glorify and honor Him and live my life giving thanks to Him in everything I do. Do I do that perfectly? Absolutely not! I fall short in so many ways. But I thank God for His wonderful saving grace, mercy and forgiveness! Just because I fall short, doesn't mean I can't purposefully set out to live for Him and let him transform me along the way.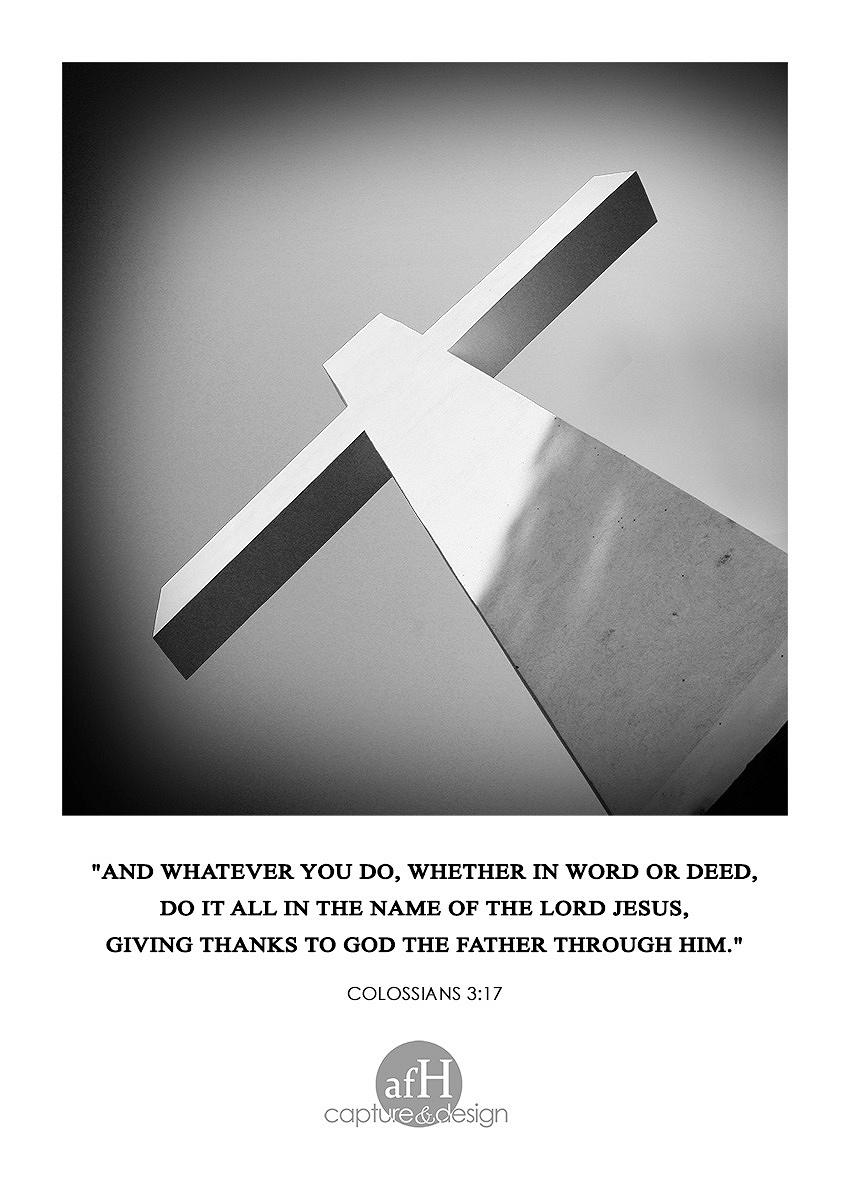 What's the "Capture+Design"?
In 2009, I transitioned away from Information Technology consulting to pursue my first passion...photography. I decided the concept behind the business name still applied, so I continued on, with one small change: I replaced "Information Technology" with "Capture+Design". "Capture" represents what I do with the camera, "Design" represents what I do after the capture (designing heirloom albums, wall art, collage displays and the like) In addition, I provide some graphical design services (logos, business cards, etc.) to a select group of clients.
How do you make it "ALL" for Him?
I want this business to be all for Him in many ways. First and foremost, I want to serve in love those people who come to me for photography. Secondly, I want to reflect the attitude and mind of Christ to a world that may not know Him. Thirdly, I want to offer the first fruits of my earnings to further the Kingdom of God.
So, do you know Jesus Christ as your Lord and Savior?
If you do, that's awesome! If you don't, do you want to know more about Him? There is a God-shaped hole that can only be filled by Him. A lot of us go through life trying to fill that hole with a lot of different things. Ask Jesus to be Lord of your life and watch Him transform you.
What have you got to lose?
Just say this prayer:"Father in Heaven, I know that I am a sinner and need forgiveness. I believe that Your Son Jesus died in my place, to pay the penalty for my sin, and rose again for my salvation. I want to turn from my sinful ways, so I now ask you, Lord Jesus, to come into my life as my Savior and my Lord. Fill me with Your Holy Spirit and cleanse me from my sin. In Jesus name I pray, Amen."
Please get in touch with me if you have any questions about my faith or want to know more about asking Jesus into your life. I would love to hear from you!